Awesome...
I have tried quite a few of the Chilzo products and they are always of outstanding quality, so I expected this one to be nothing less. I had not tried a harissa sauce before though, so I did not know what I was in for. The intensity was good, the aftertaste was good, the colour was great, the packaging is easy to navigate.
22nd August 2022

Yummy!!
On tasting the sauce I was both relieved and incredibly glad that I had requested it. It is delicious- tomatoey, flavoursome and ever so slightly smokey. There is the smallest kick of heat, but nothing to overpower the aromatic spices and sweet vegetables. I used it as a dip alongside some chips- this was out of this world, especially when I added a small blob of aioli on the top. It was also really great alongside a burger and onion relish in a bun for dinner.
12th October 2022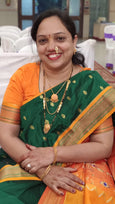 Nothing better than Chilzo Sauces!
I think this is the nicest harissa sauce I have ever tried. Eight of us tested it over several days and not one person made a negative comment. Although full of flavour, it is unusually mild for a harissa which meant it appealed even to the youngest child.
8th January 2023